VSAT Satellite internet connectivity in c-band all over south sudan
Up to 50 Mbps Receive & 24 Mbps Transmit, Dedicated(1:1) & Shared(4:1) access. 
The equipment and services offered are only for professionals: Embassies, Mining, Farm, Etc… GlobalTT provides a strong and reliable internet access via satellite directly from its teleport and operation in Brussels.
dEDICATED(1:1) & sHARED(4:1) ACCESS
C-Band 99.9% Availability
Very Strong & Stable Link
No Rain & Strom Effect
2.4-meter Antenna Dish Size.
50 Mbps Rx & 24 Mbps Tx
Application Management tool filter & Control included
Trunkey solution all over Africa(EMEA)
Up to 500 users
" Download speed from 768 Kbps up to 50 Mbps "
" Upload speed from 384 Kbps up to 25 Mbps "
Options available:
 On-demand bandwidth accelerator (up to 30Mbps depending on the modem)
 Public IP
 Internet port forwarding
 VPN (remote and Gateway to gateway)
 Cloud VOIP, Cloud Email, Cloud webcam
 check our Added Values for more upgrades
Double (2x) speed in download during the evening, night, and Weekend (Saturday and Sunday)
Graphs and Protocols visualization in real-time [high precision]
 Self-Activation/Self-Commissioning 24/7/365
Guest users' access with defined roles
 Subscription management: renewal, upgrade, a new commitment, …
Free trial of higher subscriptions.
 Applications Manager: 6 Main Categories ( Productivity, Web, File Transfer, Social, Network, and Entertainment.)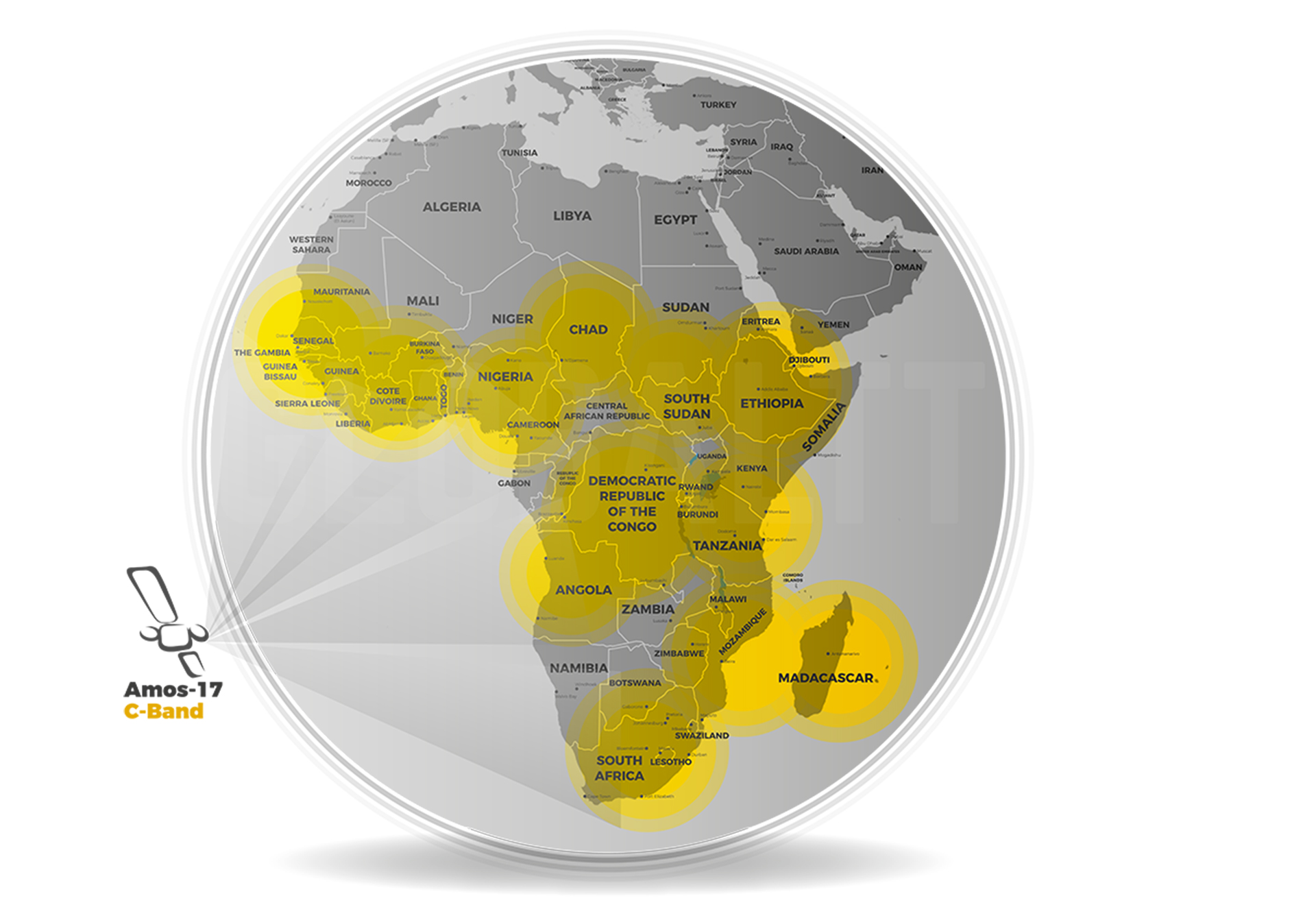 Amos-17 C-Band Satellite Coverage Max 50 Mbps Rx & 25 Mbps Tx 1.8 m & 2.4 m Dish Shared 4:1 & Dedicated 1:1 Up to 250 Users 99.9% SLA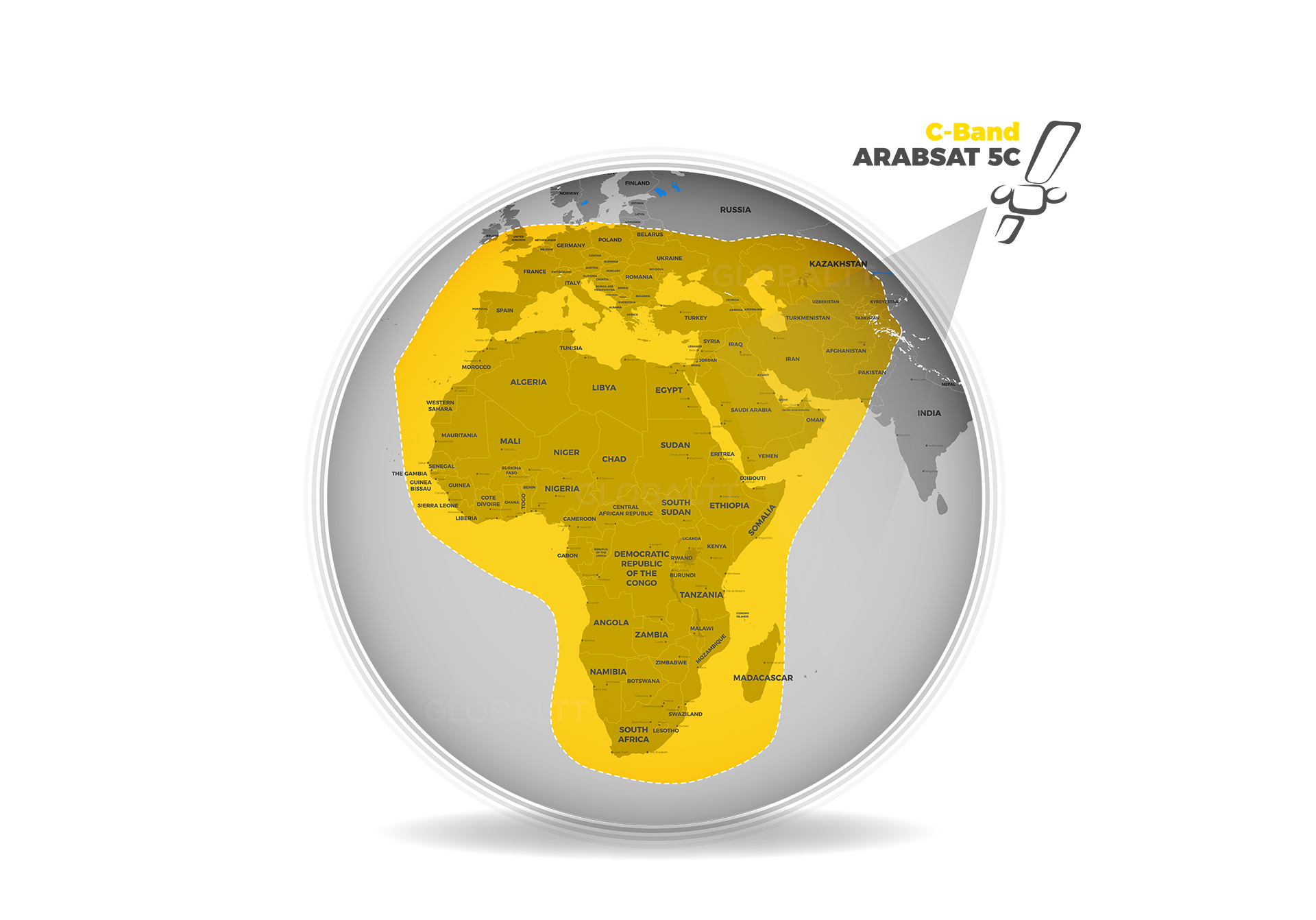 Arabsat C-Band Satellite Coverage Max 50 Mbps Rx & 25 Mbps Tx 1.8 m & 2.4 m Dish Shared 4:1 & Dedicated 1:1 Up to 250 Users 99.9% SLA