Satellite on the move . . .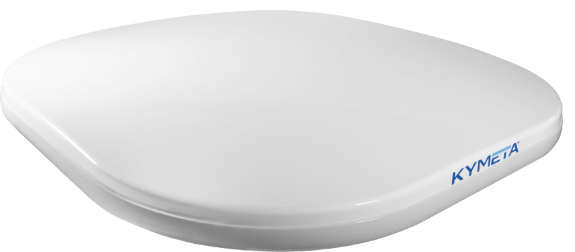 KYMETA SATELLITE TERMINAL (Ku-Band)
The Kymeta Terminal is a revolutionary flat panel antenna solution ideal for any mobile solutions.
Flat-panel for low-profile installation options
Electronic steering for low maintenance and reliable connectivity
Simple power-on startup and auto-acquisition for easy operation
Broad applicability–for vessels and vehicles
Reliable communications even at high speeds and on rough seas or terrain
Low power consumption and requirements
Satellite Internet Vehicle IP Solution
Mobile self-pointing antenna system:
One-Piece offset antenna &feed
SMC reflector with a back cover
Heavy-duty platform for up to 11kg (25 lbs)
RF Electronics (LNB & BUC)
Works seamlessly with our three(3) satellite C-band and Ku-band
Fully fined tuned and preset to operate using our iFast satellite modem
Link did with our Brussels Teleport
3 Axis motorization
Supports the  manual control when required
One(1) button, auto-pointing controller acquires our  Ku-band or C-band  satellite within 2 minutes
Locates satellites using the most advanced satellite acquisition methods
Low profile satellite tracking internet antenna, simple and easy to install. Quick satellite acquisition.