Ka-Band Satellite internet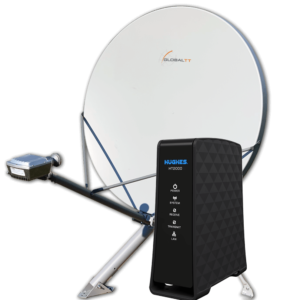 iFast Ka-Band Africa VSAT ( Ka-Band )
Ka-band over South Sudan, Africa will be a high-performance satellite broadband service for Home and Business users (SOHO & SME) for Africa. Using GlobalTT satellite Ka-band, subscribers can enjoy uninterrupted high-speed & low-cost Internet anywhere in the coverage area. The Ka-GlobalTT will deliver truly cost-effective broadband service, through a modem and easily installed small satellite dish (74 cm or 98 cm even 1.2m for super high efficient link), and supported with in-country technical, operational and customer care based on our reseller and partner network all over Africa.
Max 50 Mbps Rx & 6 Mbps Tx
All our added value will be available on this network:
 Dual speed off-peak time
 Shared and dedicated capacity
 Booster
 Temporary upgrade
 Multiple Vsat for one company
 Free test for upgrade evaluation
 Load balancing and failover between our Ku and C-band mixed with the Ka-band for 100% satellite availability.
74 cm, 98 cm & 1.2 m Dish
Shared 4:1 & Dedicated 1:1
95% SLA
Operation on multi-spot beam
Up to 25 Users
HT-2000 50 Mbps/ 6 Mbps
Next-generation satellite terminal featuring support for wideband DVB-S2X forward channel.
delivering the industry's best efficiency